As team captain, log into your Personal Fundraising Center by clicking the Login button on your event's website. Please note that only a team captain can access their Team's Fundraising page to update it.
If you have forgotten your user name or password, click the Forgot Password, enter your email address, and your log in credentials will be emailed to you.
Once logged in, click the Team Management button to access your Team Fundraising Center.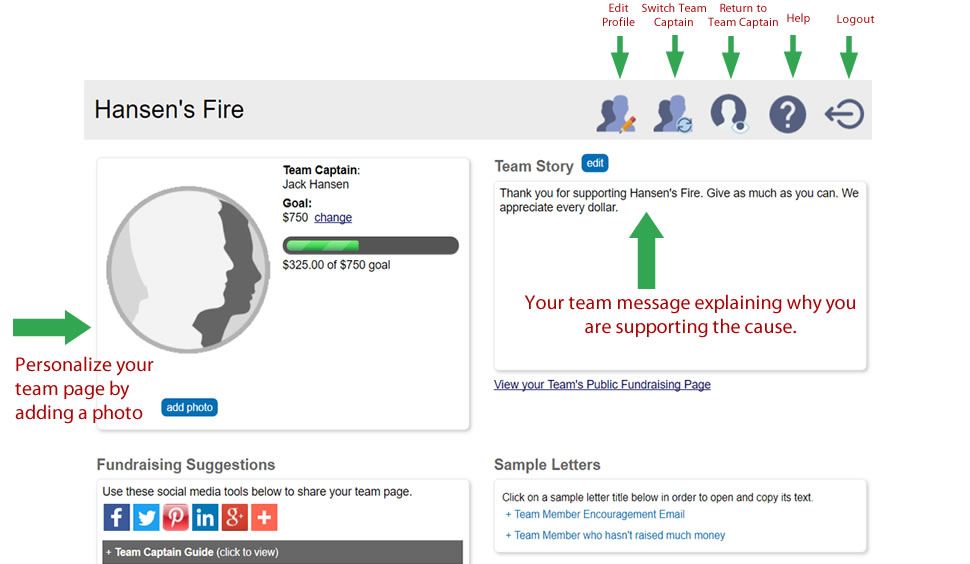 To edit your team message, change your team goal or assign a new captain, click the appropriate button.
The edit profile screen allows you to change your team name, goal or update your team message.