In order to participate in the current event, all participants, new and previous, must register for the current event. Go to the event website that you wish to register for, and click the Register button.
Choose to Create a New Team. You can name it the same team name as last year or change it to a new team name.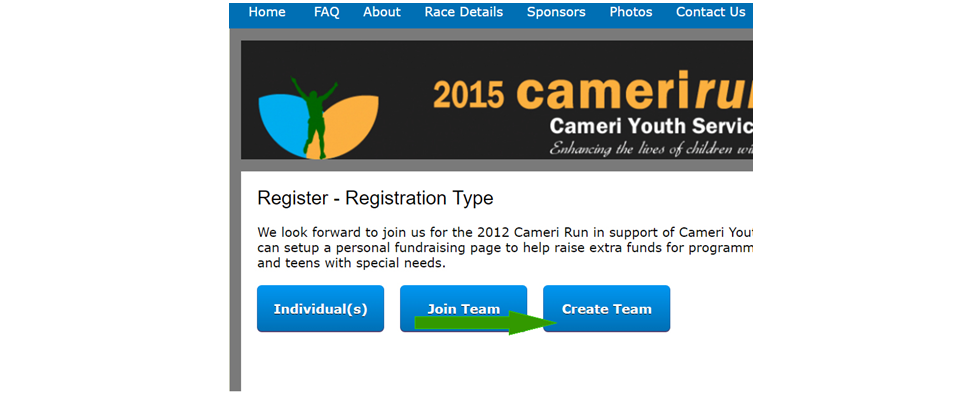 During the registration process where it says "I PARTICIPATED IN YOUR LAST EVENT", click this button and enter your user name and password from your last event. If you have forgotten them, there is a "Forgot Password" button that will send you this information to the email address registered in the previous event.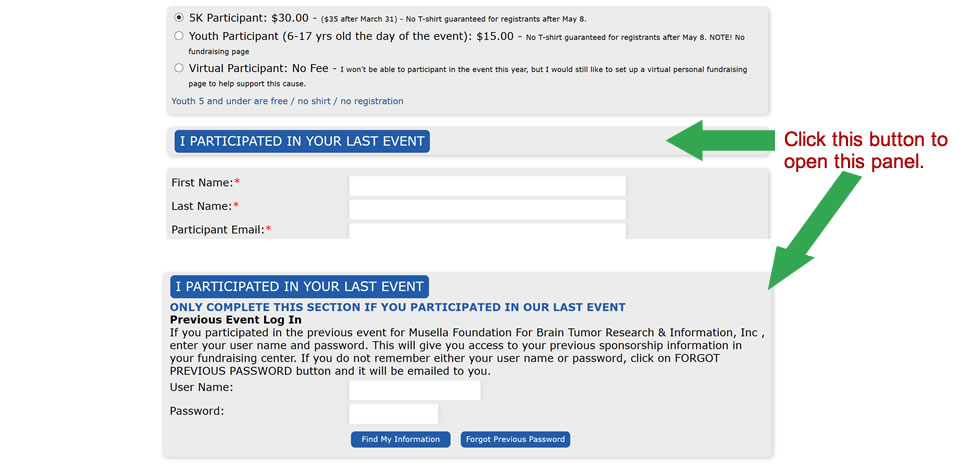 When you checkout, the system will connect your participant account from last year to this year's. It will also realize that you were a team captain last year and this year (by creating a new team in the first step above) and will automatically connect the team information as well. You will be able to communicate with your team sponsors from the previous year too.