In order to participate in the current event, all participants, new and previous, must register for the current event. Go to the event website that you wish to register for, and click the Register button.
During the registration process where it says "I PARTICIPATED IN YOUR LAST EVENT", click this button and enter your user name and password from your last event. Doing so links your account from last year's event to this year's event, pulls over your profile photo and your reason for participating, and allows you to see and communicate with all of your sponsors from the previous event.
If you have forgotten your user name and password, there is a "Forgot Password" button that will send a link to the email address registered in the previous event allowing you to reset your password for the previous event. Once you reset your password, you will still need to return to this year's event site to register for this year's event using your new log in credentials for last year's event.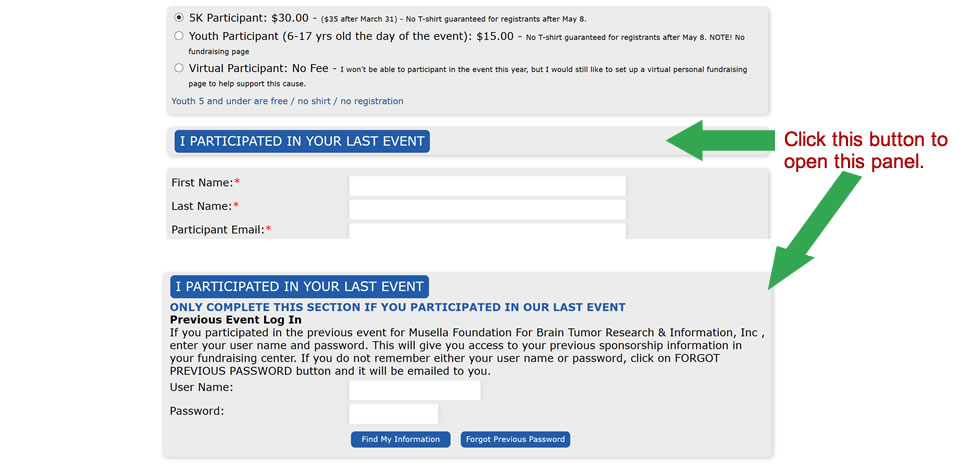 Once registration is complete, you will see your photo and personal message from the previous year as well as have access to communicate with your sponsors from the previous year (see below).