Note: In order to delete a team, there must be no other team members other than you, the team captain. If there are other team members, you will need contact them and ask them to leave your team.
As team captain, log into your Personal Fundraising Center by clicking the Login button on your event's website.
If you have forgotten your user name or password, click the Forgot Password, enter your email address, and your log in credentials will be emailed to you.
Once logged in, click the Team Management button to access your Team Fundraising Center.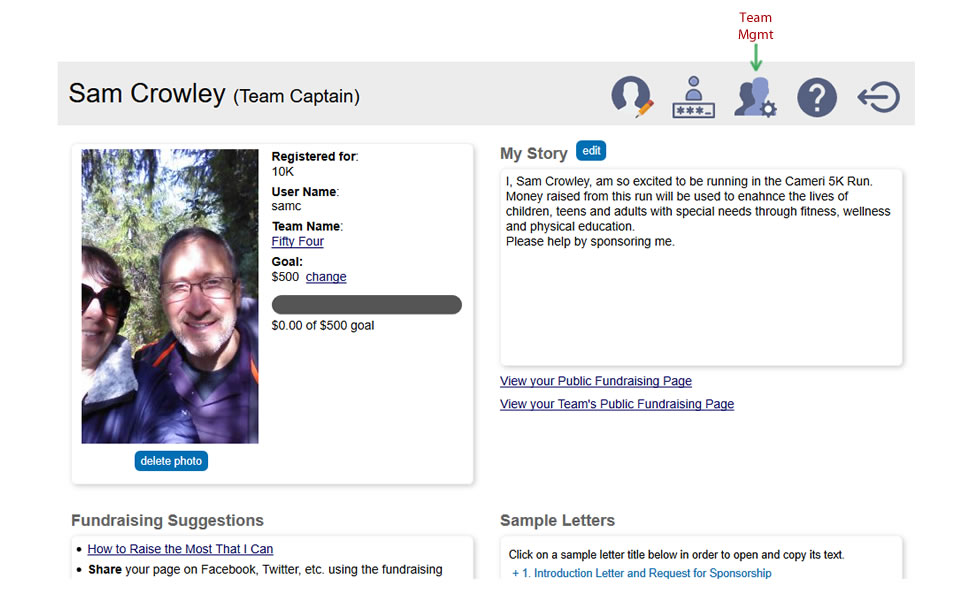 Choose the Change/Leave Team button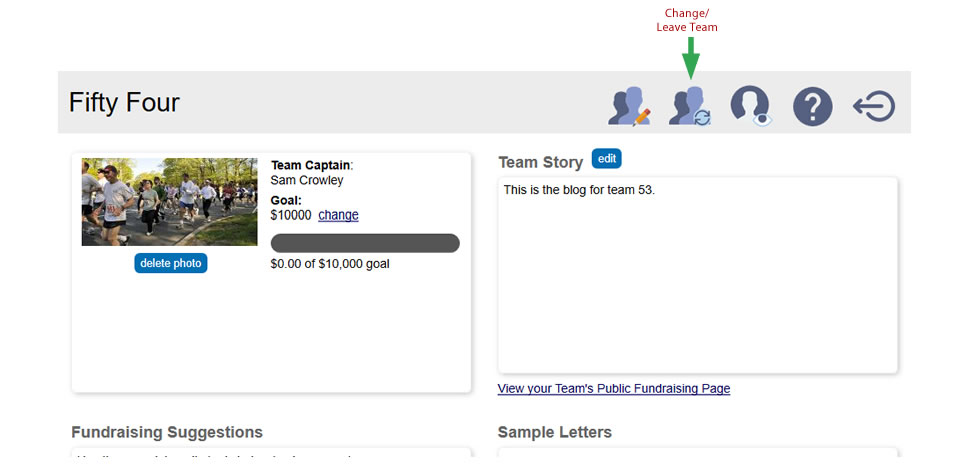 and choose Make me an Individual Participant or select Another Team to join.

When you, the team captain, are the only member left and leave the team, the team will automatically be deleted and all sponsorships for that team will move to you if you chose to become an individual or to your new team if you switched teams.