As team captain, log into your Personal Fundraising Center by clicking the Login button on your event's website. Please note that only a team captain can access their Team's Fundraising page to update it.
If you have forgotten your user name or password, click the Forgot Password, enter your email address, and your log in credentials will be emailed to you.
Once logged in, click the Team Management button to access your Team Fundraising Center.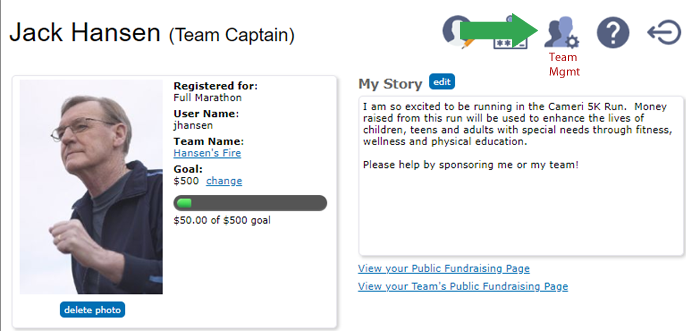 To switch the team captain, choose the second icon, Change/Leave Team. Please note, there must be another member on the team in order to switch captains.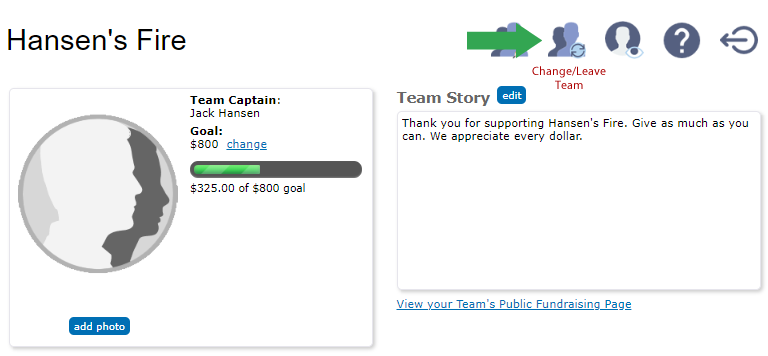 Select the team member that you want to be captain and click "Save Team Captain Change".
Logout.