*** Online registration closes at 3pm on Friday, May 3. On-site registration will be available between 9:30 and 10:30 am Saturday, May 4, at Clark Park. ***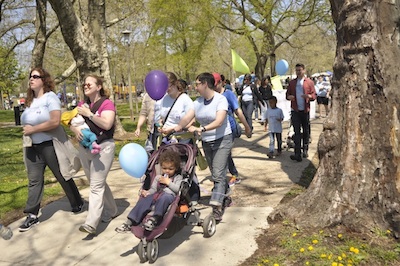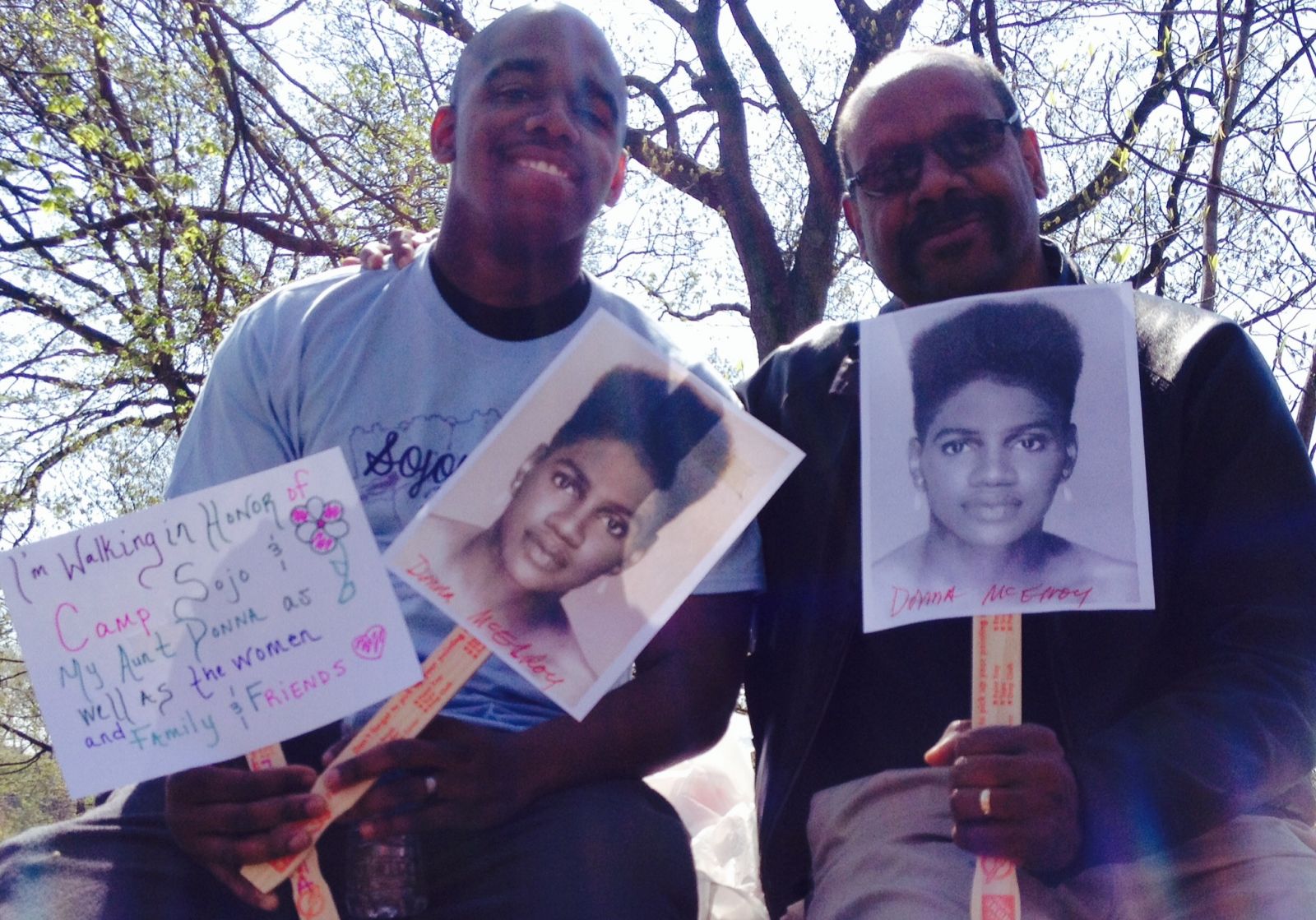 Saturday, May 4, 2019, 9:30 a.m. - 1:30 p.m. "Rain or Shine"
9:30 a.m. – 10:30 a.m. Registration at Clark Park, 45th St. and Chester Ave. (Light refreshments, sign-making, face painting, and musical instruments will be available.)
10:30 am- 11:00am Walk warm-up, chants, and instructions
11:00 a.m. - 12:00 p.m. 3K walk through West Philadelphia--route changed from previous years. We will circle Clark Park, then walk to the top of Kingsessing Park, then walk over to Baltimore Avenue and up to the Calvary Center for Community and Culture.
See route map below.
CLICK here
to view pictures from previous Sojourner Truth Walk.
This is a family-friendly event--all are welcome!
All participants are encouraged to walk in honor of a woman or girl whom they admire. Blank signs will be available on the day of the walk for you to write her name and/or attach a photograph.
Adult registration (18 and older) is $25 per person. Youth registration is $10. (Youth under 8 are not required to register but will not receive t-shirts at the event.) Alternately, you may select "Fundraiser Registration" at zero cost, with the expectation that you will cover the registration fee through money raised with your fundraising page. If you do not raise the fee ahead of the walk, you will have the opportunity to complete your registration the day of the event. Please reach out to us if you have special circumstances: walkinfo@girlsleadershipcamp.org.
Fundraising page: When you register, you will automatically receive an email with a link to your fundraising page. This page is activated when you click on the link, and you are able to customize it with your own pictures and text. We encourage you to spread the word about the event to as many people as possible--friends, family, coworkers, everyone!
Create or join a team during the registration process. Alternately, you may join a team from your fundraising page. Teams are welcome to show their team spirit in a variety of ways (signs, props, costumes)--just make sure to support the overall theme of honoring women's and girls' leadership.
Proceeds
: All proceeds benefit
Camp Sojourner, Girls' Leadership Camp
, a nonprofit leadership development program for Philadelphia girls, which offers year-round leadership workshops, service projects, and arts programming along with our annual week-long summer camp -- all on a low-cost, sliding scale for families.
If you would like to make a donation by check, please address it to "Camp Sojourner, Girls' Leadership Camp"/ 801 S. 48th Street/ Philadelphia, PA 19143.
Here are a few examples of how your contribution can make an impact:
$25 = Summer camp t-shirts for 4 girls
$80 = Round trip transportation for 20 girls to participate in a local college tour
$100 = Cost of food and supplies for 1 leadership workshop for 20 girls
$350 = Suggested minimum family contribution for 1 girl to attend week-long overnight summer camp
$1250 = Actual cost to send 1 girl to week-long overnight summer camp
The walkathon is named in honor of Sojourner Truth, an African-American woman who escaped slavery and then fought to end it, while also speaking out for women's rights and economic justice. She, along with many others, has served as an inspiration and role model for generations to come. We are walking in her footsteps!
Thank you for supporting the leadership of women and girls!