Help us remember McHenry County's fallen heroes and give back to our local veterans, who will benefit via one of these organizations. For more information, please follow
our Facebook page
.
Veteran's agencies benefitting from the run include: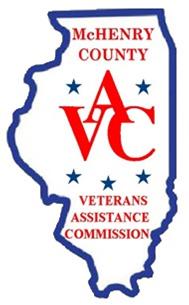 McHenry County Veterans Assistance Commission, Inc.
The Veterans Assistance Commission of McHenry County provides services to the local veteran community in the areas of:
Financial Assistance
VA Claims & Advocacy
Transportation to the North Chicago VA Medical Center
Referrals Assistance
McHenry County TLS Veterans
TLS Veterans was founded in 1996 by a group of McHenry County veterans led by Alan Belcher, who served in combat in Vietnam and is agency's current executive director.
Each year, TLS:
Shelters up to 45 homeless veterans at New Horizons, a 20-bed transitional-living center that debuted in 2001.
Assesses about 300 participants for employment placement through a Homeless Veterans Reintegration Program that has been funded by the Department of Labor since 2009. Recently, the DOL recognized TLS as "a national role model . . . in HVRP operations."
Feeds 125+ low-income veterans and their families via a monthly mobile food pantry.
Fields more than 9,000 inquiries about services at a Veterans Resource Center that provides mental healthcare to veterans and their families.
Remains connected to at least a dozen New Horizons "graduates" through an aftercare program that offers case management and crisis intervention.