The MN Brain Tumor 5K Difference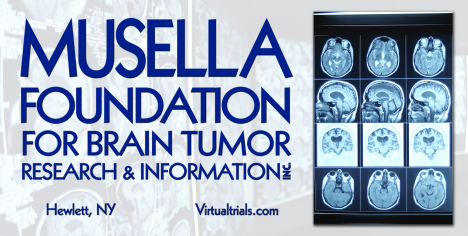 The MN Brain Tumor 5K is an annual family fun/run in support of brain tumor research and awareness. What sets this event apart from others like it is that 100% of your donations and sponsorship dollars go directly to the Musella Foundation for Brain Tumor Research and Information, Inc., a 501(c)3 non-profit public charity whose mission is to find a cure for brain tumors. It also serves as a resource for victims and their families both financially and emotionally through:
Providing grants for brain tumor research
Helping patients find and participate in clinical trials
Distributing educational materials
Raising awareness and advocacy for brain tumor research and more
---
Our Mission
The MN Brain Tumor 5K's mission is the same as the Musella Foundation's mission: to help raise awareness and funds in support of brain tumor research that will one day lead to a cure.
In the past 13 years we've raised over $906,756 for brain tumor research.
This year we hope to raise another $50,000!
Register to attend this year's event on Sunday, May 21st, 2023 at Stillwater Area High School!
Whether you're a returning participant this year or are participating for the first time, it is your generosity and your spirit that has and will continue to make the MN Brain Tumor 5K so successful. We invite you and your teams to register for this year's 5K and start raising donations for this great cause. Register today to start enjoying:
Your own personalized participant profile
Team profiles to help you raise donations together with your team
Donation thermometers to keep track of how much you've raised
Social sharing options to help you raise awareness via social media (Facebook, Twitter, etc.)